Modernization of lighting
Modernization of lighting
Enefit applies the ESCO financing model to modernise lighting, which does not require direct investment by the company.
It is an excellent tool to reduce the amount of electricity consumed for lighting by more than 50%, improve the quality of lighting, upgrade both luminaires and outdated electrical installations. The solution pays off in 2-5 years.
Why choose this solution?
Client invests - 0€
Electricity saving > 50%
Improved lighting quality
No operating and servicing costs
Equipment and savings accrue to the customer
Project implementation
CLIENT
---
Payment of equipment from savings
---
Enefit
---
Evaluation of the situation
---
How does the ESCO funding model work?
Using the lighting modernization service allows the company's bill for electricity for lighting to be reduced by more than half, and the customer pays out the investment from his savings. At the end of the contract period, all the savings and equipment are paid to the customer.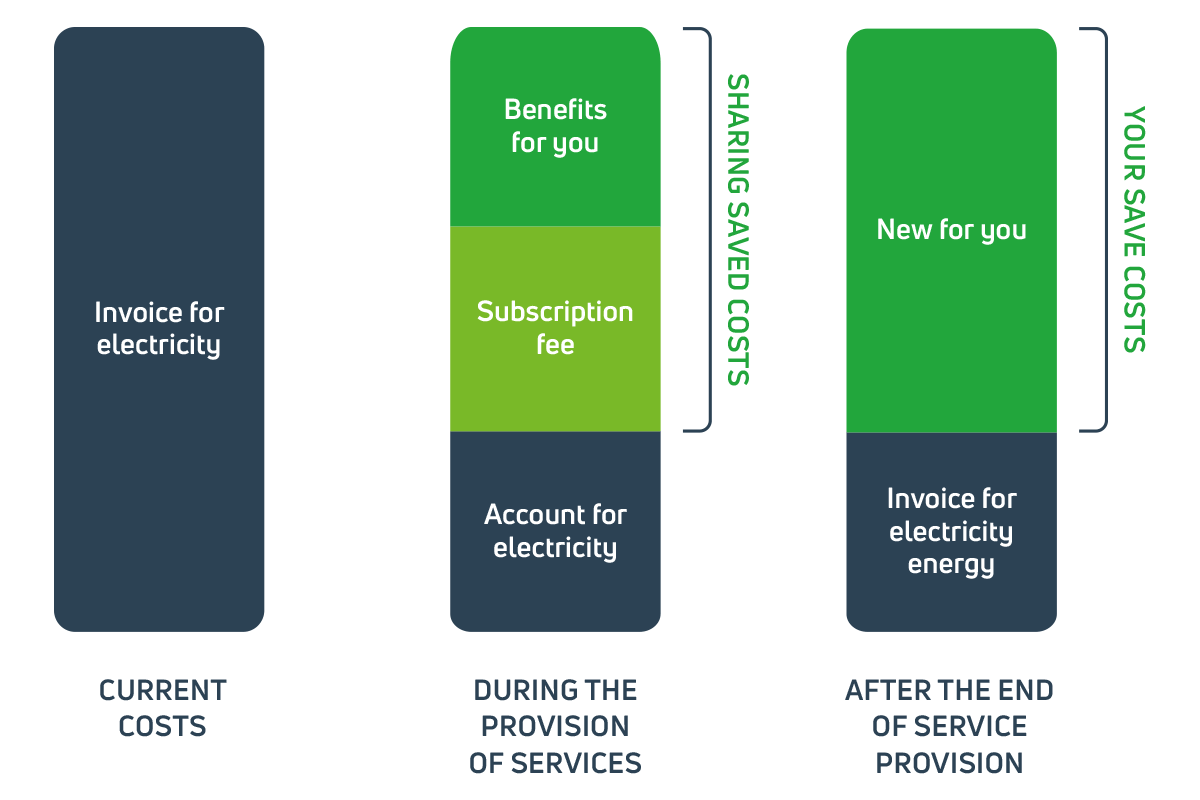 ---
Get an offer
---
Fill out the form and get a consultation
---
---
Implemented projects
VILNIAUS KOOPERACIJOS PREKYBA, UAB
One of our clients has updated lighting in the shopping center for the company "Vilniaus kooperijos prekyba" In it, we replaced the old luminaries with LED solutions. It did not cost any extra cost the company, and in the next 10 years it will save up to 120 000 EUR for electricity.
---
TAURAGĖ DISTRICT MUNICIPALITY
In Tauragė municipality we successfully completed a street lighting renovation project worth 900 thousand Euro. The installed new smart LED streetlights will save about 100 thousand euros per year in electricity costs, and our warranty service of street lamps will save you up to 20 thousand euros per year.
---
Other energy efficiency solutions