Green energy
Drive your business responsibly: Reduce CO2 and your costs
Why use green energy?
Your company will contribute to the conservation of nature.

Certificates proving the origin of Green Electricity shall be provided.

According to Article 48 (1) of the Law on excise duty of the Republic of Lithuania, your company will be exempt from excise duty.
Did you know?
A large number of big multinational companies have plans to reduce CO2 emissions, where one of the main aspirations is to replace energy produced from fossil fuels with energy from renewable sources.

The Green Energy label attracts more attention when trading in Scandinavian countries, Western Europe or Japan, where the sustainability of the production process and environmental impact are important for consumers.

It is required to obtain LEED (Leadership in Energy and Environmental Design), Swan (Nordic Ecolabel) or other sustainability certificates.
Green Energy is available to all companies
64%
Of our businesses are already consuming Green Energy
630.000 tonnes
of pollution was reduced by our business companies
---
It is very simple to start using Green Energy!
---
Sign the contract without leaving home
Start Consuming 100% Green Energy
---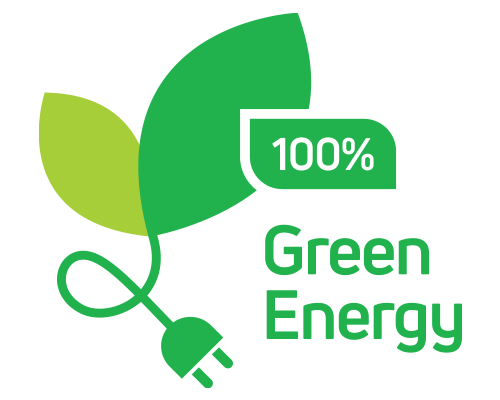 ---
Ideas for how to use the Green Energy sign in marketing
---