Išrinktas "Enefit Idea Hub - The Pitch" laimėtojas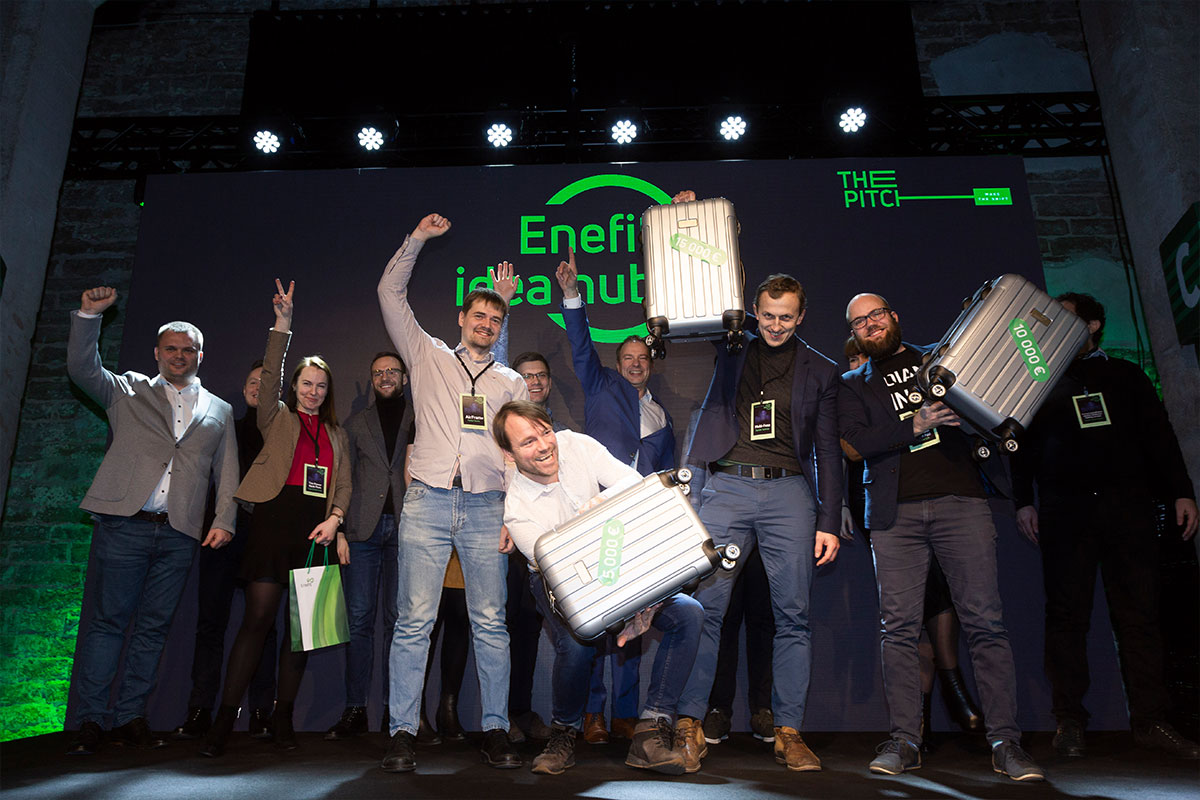 Šiais metais mūsų įmonių grupės organizuojamo verslo idėjų akseleratoriaus "Enefit Idea Hub – The Pitch" nugalėtojas sausio 21 dieną buvo išrinktas išmanųjį saugiklį "MultiFuse" pasiūlęs Sander Vahtras iš Estijos! Šio inovatyvaus pasiūlymo autorius apdovanotas 15 tūkst. eurų, o jo idėja, kartu su kitomis TOP5 finalo idėjomis bus pradėta įgyvendinti jau visai netrukus.
MultiFuse idėja paremta išmaniu sprendimu, kuris nuotoliniu būdu leistų keisti maksimalų elektros srovės ribojimą. Tai leistų lanksčiau reaguoti į elektros srovės pokyčius tinkle. Tradiciniai saugikliai tokiais atvejais greičiausiai išsijungtų ir nutrauktų elektros tiekimą, tuo metu išmanusis saugiklis leistų lanksčiau sureaguoti į elektros apkrovos pokyčius.
Sveikiname nugalėtoją ir džiaugiamės lietuvių sėkme – šiais metais iš konkursui pateiktų 222 idėjų, aukščiausiai įvertinta idėja iš Lietuvos užėmė 4-tąją vietą!
Antrus metus vykstantis konkursas skirtas inovatyvių idėjų energetikos srityje paieškai, kurios kurtų išmanias, gamtai draugiškas paslaugas ir ateities techninius sprendimus.