Looking for attractive locations to invest in public charging stations for electric vehicles
"Enefit" invites cooperation from businesses with available space for such infrastructure.
"The need for charging stations is already evident and will only increase. With our experience and expertise in operating the "Enefit Volt" charging station network in Estonia, we want to expand it to Lithuania, Latvia and Poland. Our aim is to make charging an electric car convenient possible everywhere - at work or at home, as well as on the road, and to make travelling by electric car across the Baltic States easy from Warsaw to the outskirts of Estonia. That's why we are investing in the development of a public charging service and looking for partners who can offer space for such infrastructure. In return, we offer not only financial returns, but also reliable, long-term cooperation," - says Žana Klusovskienė, Member of the Board of Directors of "Enefit", one of the largest energy companies in the "Eesti Energia" Group, and Head of the Business Customers Department.
Benefits are not just financial
The company is ready to invest fully in the transformation of the site into a charging station: from the selection, purchase and installation of the equipment, to the operation and full customer service. Other partnership models are also possible, where installation costs are shared or Enefit acts only as a station operator. In all cases, however, the company promises its partners a regular monthly fee, state-of-the-art charging facilities and ease of use, which in turn will make the station more attractive to drivers.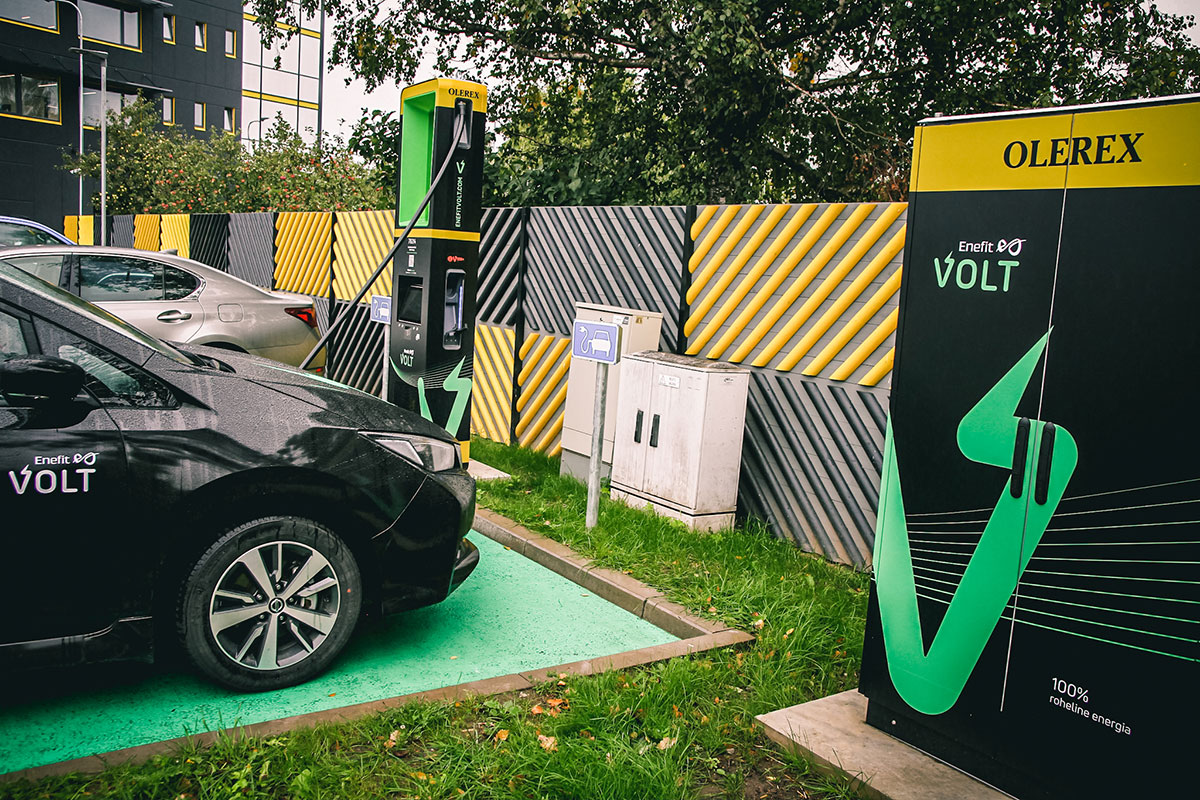 "For the consumer, it's all about price, speed and the convenience of the charging app. We already have 167 charging stations in Estonia, developed over three years by "Enefit's" parent company, Estonian state-owned "Eesti Energia." The new stations in Lithuania and Poland will add to this network. This will make it convenient for travellers to charge their electric car at stations in the shared network, and will add value to our partners by making them visible to the app's users, of which there are 6,500, and that number will certainly increase in the future," says Ž. Klusovskienė.
Studies on the behaviour of electrical vehicles users show that electrical vehicle routes are usually planned according to where charging points are located, and that electrical vehicle drivers spend around 20 minutes longer there than conventional vehicles. So supermarkets, shops, restaurants, hotels, business centres and similar establishments will almost certainly get more customers with a charging station nearby. And these are likely to become permanent: as many as 81% of electrical vehicle drivers say they become loyal to the company where they can charge their car. This is another advantage for businesses with charging stations.
The electrical vehicle charging station will provide a regular future income for its holders, while increasing the value of the property and the brand's reputation. This partnership can therefore be attractive not only for service companies, but also for factories, industrial companies and even individuals throughout Lithuania: the company intends to install charging stations not only in major cities.
High value without high effort
"Enefit Volt" public charging points will be equipped with medium-power proven and advanced AC equipment. Its capacity can be increased up to 120 kW if customer demand requires it.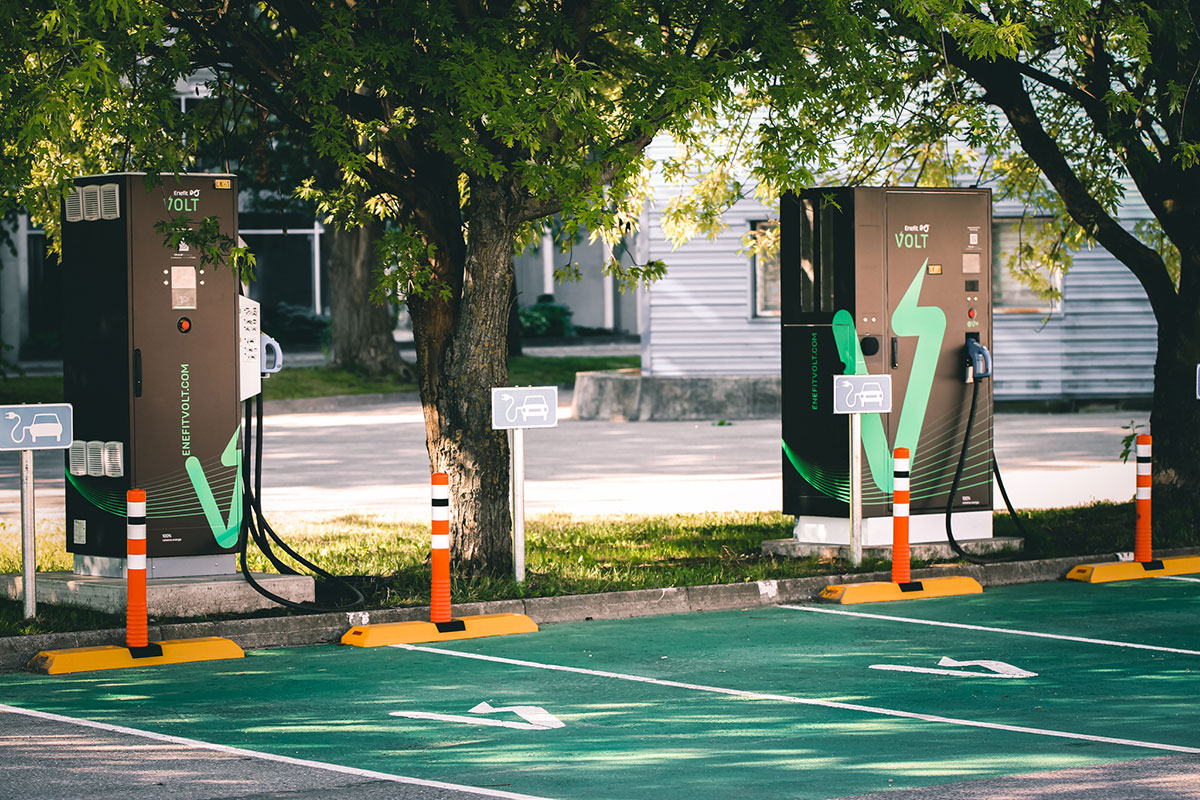 "The higher the power, the more expensive the charging station. This is not always necessary - for example, at an office building, where there are usually long stays, a 22 kW station is enough to fully recharge an electric car's battery in two and a half hours. But a café, for example, especially on a road connecting cities, could benefit from a 60 kW or even larger station of up to 300 kW. Charging speed is particularly important for drivers planning to travel longer distances," - the interlocutor says.
The company will cover all the electricity used to charge the cars at these charging stations, as well as the maintenance, servicing and repair of the equipment. All of "Enefit" electricity is generated from renewable energy sources, so the charging stations it operates will also charge electric cars with green energy.
"We have the experience, expertise and more than 700,000 customers who benefit from our energy solutions, from electricity supply to solar power plants. We are developing a network of public charging stations in four countries and have great flexibility to adapt to individual needs. This allows us to come to our partners with a really attractive offer that allows us to optimise the use of our territory and, with very little effort, to obtain high value - both financial and reputational", says Ž. Klusovskienė.