5 myths about changing the electricity supplier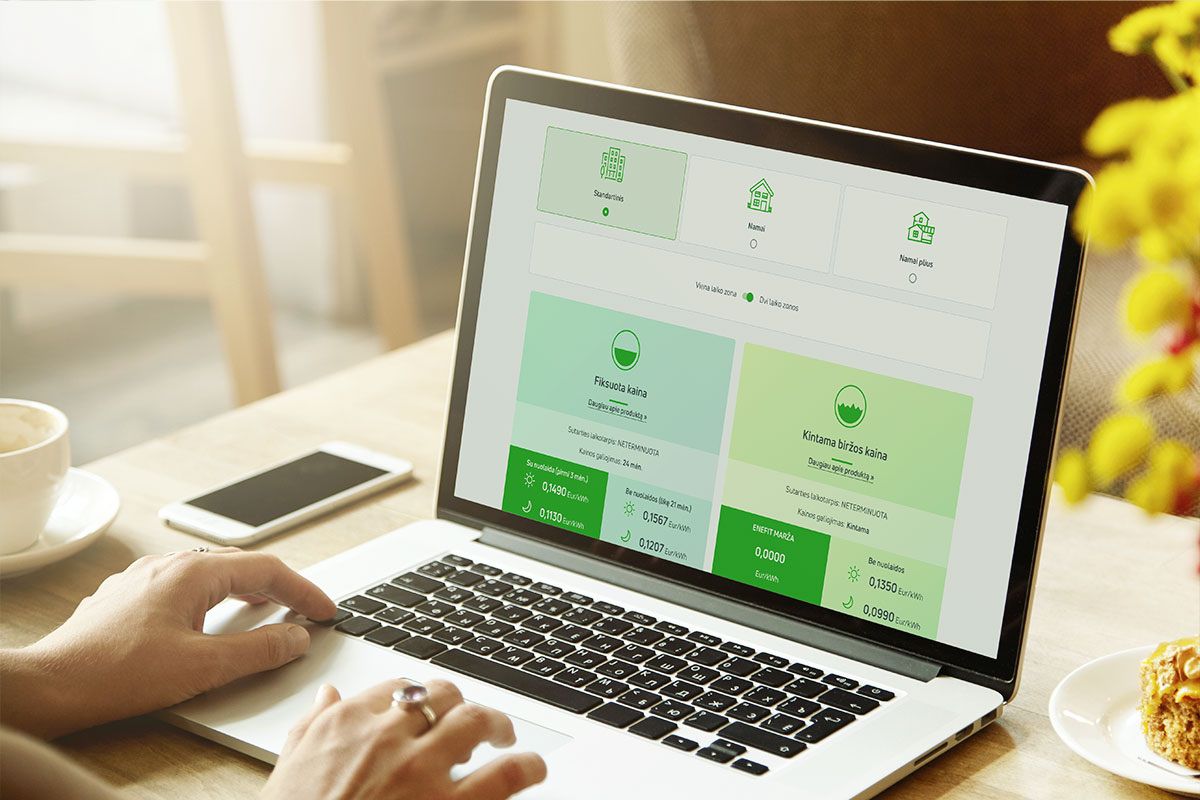 The transition from the monopoly electricity market to the liberal one gives much more value to the consumer. One of the main components of this process is the freedom to choose an independent electricity supplier. True, we notice that this change is still enveloped by many myths and doubts. Therefore, we have decided to break down the most popular myths about liberalization of the energy market and help you make the best decision.
Myth No. 1: Supplier replacement costs extra
Stay calm, changing the supplier will not cost you any extra. On the contrary, if you do not choose an independent electricity supplier before the time allowed for your stage, you will be charged with a guaranteed electricity supply and an additional fee, which will make you pay more for electricity. In turn, an independent supplier can offer a plan that best suits your needs.
By choosing "Enefit", you will be able to use electricity from local Lithuanian renewable sources in your home. Will it cost extra? Definitely not! You will pay the same amount, but you will live more sustainably.
Myth No. 2: During the change of the supplier, I will face a temporary absence of electricity
No, this is not true. The replacement of the electricity supplier does not affect the uninterrupted supply of electricity, so even if you choose another supplier, you can be calm about that. In addition, electricity transmission will continue to be guaranteed by the AB "Energijos skirstymo operatorius" (ESO) (Energy distribution operator) as it was prior to the switch.
Myth No. 3: It will be necessary to change counters, inlet, wires
We ensure that while replacing the electricity supplier, the replacement the meters or other existing infrastructure will certainly not be required. You can continue to use the old meters, the inlet and the wires installed by ESO. Also, ESO will continue to ensure the maintenance of the available meters, so you will not have any additional worries.
For those who choose green 'Enefit" energy, we confirm the supply of environmentally friendly energy by issuing a guarantee of origin for the quantity of electricity. Their register is administered by Lithuanian electricity transmission system operator "Litgrid".
Myth No. 4: Faults will have to take care of myself
Electricity distributor ESO will continue to take care of problems in case of power supply or technical failure, so it will not be necessary to repair the faults yourself. All that will have to be done is registering the fault by calling the short number 1852.
Myth No. 5: I have a contract, so I cannot terminate it
Not only you can terminate the contract with the current electricity supplier, but you also have the right to conclude a new one. Termination of the contract occurs by itself as soon as you sign a new contract. Therefore, you do not need to go or call to the current supplier's customer service department — we will take care of everything.
Do you have more questions? Please check, perhaps, the answer you need is here. You have other questions or want to receive a consultation — let's talk! You can write to us by email [email protected], and call +37052619141.